By Kristin Schallhorn
Vegan food has a (very undeserved) reputation for being flavorless, which causes some meat-eaters to run away from food with a "vegan" label. But if all vegan food was labeled as such, you might be pretty surprised how much vegan food you actually eat. Oreos, Jell-O, Twizzlers, even Betty Crocker's Bacon Bits are all vegan.
As someone who transitioned from meat eatin' to meatless, I'm going to let you on a little secret ­– a lot of vegan food is actually really good.
Here are my top vegan foods that non-vegans are probably missing out on.
Oatly Oat Milk
(Or any oat milk, honestly.)
Anyone here old enough to remember the days when soy milk was the only dairy free milk available in most grocery stores? Sad days.
Now there are so many different dairy-free milks available that it can be overwhelming to realize just how many nuts had nipples that you weren't aware of.
But the best milk alternative out there is, without a doubt, oat milk. It's like the whole milk of dairy-free milks. Except it's better than milk and it won't give you acne.
Whole Foods' Vegan General Tso's "Chicken"
I actually didn't believe that Whole Foods' vegan General Tso's chicken wasn't real chicken the first time I ate it. I was so paranoid and convinced that I made a mistake that I had to double check the label next time I went to Whole Foods.
Ok, maaaybe I haven't had chicken in so long that I forget what chicken tastes like. But I'm not the only vegan who had an experience like that. (See similar vegan who has no idea what chicken is here.)
When you're craving Chinese buffet food but don't want the questionable Chinese buffet meat, hit up the Whole Foods hot bar and pile the vegan General Tso's on top of a heap of the lemon rice. You won't be disappointed.
Taco Bell's Seven Layer Burrito Fresco Style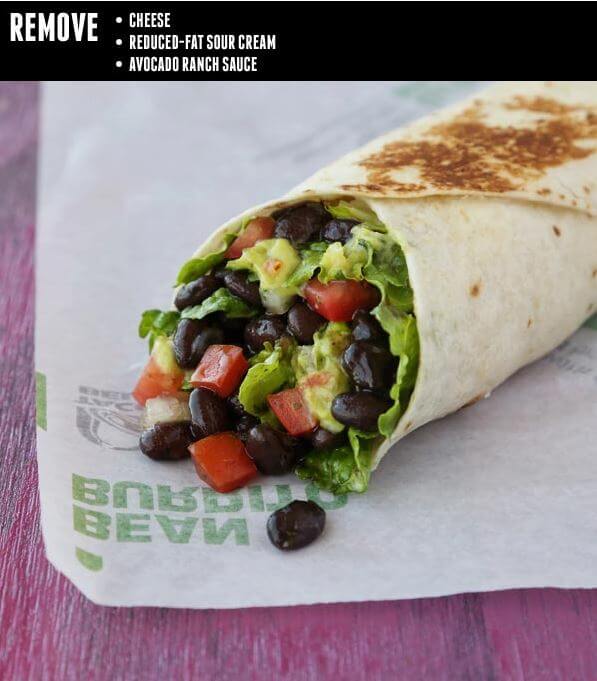 If you ever feel like going to Taco Bell and not having runny poos for the next 12 hours, try the Seven Layer Burrito Fresco Style. It tastes like Taco Bell minus the shame, regret, and intestinal damage.
Nutritional Yeast

Nutritional yeast is this amazing condiment that vegans put on EVERYTHING because it adds a cheesy flavor to things without actually being cheese.
I had never tried or even heard of nutritional yeast before going veg because the vegans are hoarding it all for themselves.
Sprinkle nutritional yeast on chili, popcorn, veggies, rice, salad, your electric bills, whatever you want. You get the taste you love from cheese, but instead of clogging your arteries, nutritional yeast actually has a ton of health benefits like lowering cholesterol and protecting the body from free radical damage.
NadaMoo Ice Cream

With vegan ice cream, the options usually range from "ok" to "is this flavored ice that I'm eating, how can they call ice cream". But it's usually hard to find something that's BETTER than real ice cream.
Except NadaMoo. It's smoother and softer than regular ice cream. I'm talking "straight out the freezer your spoon just glides into it" smooth.
It's coconut milk based, but doesn't have a coconut-y flavor (I know there's a lot of coconut haters out there, don't be deterred). Birthday Cake and Cookies & Crème are good flavors to start with if you can get your hands on them.
Chipotle Sofritas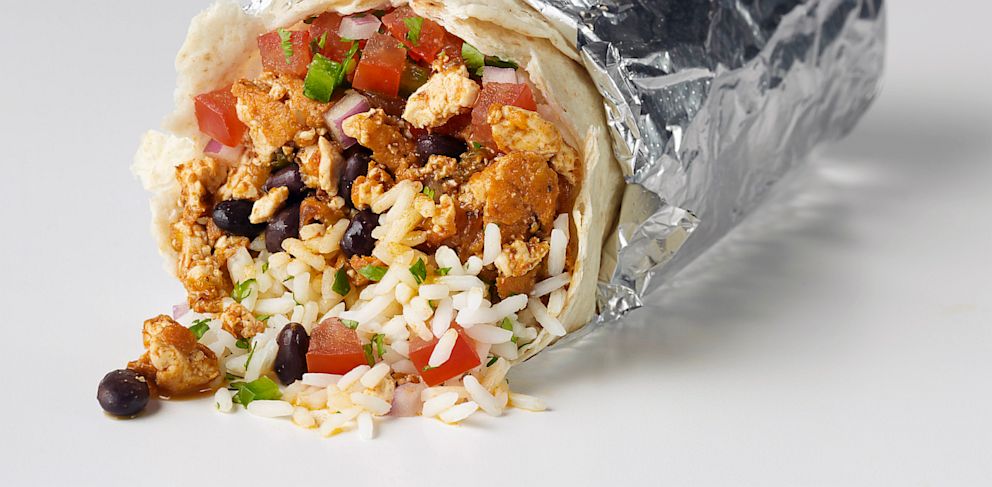 Chipotle has the potential to be a fairly healthy fast food option, depending on what you order. If you're trying to keep your cal count down, try out the sofritas.
The seasoning and meaty texture makes this one of those "don't feel like I'm missing out on anything" vegan options. But the slim 150 cals make you feel like it's ok to consume a burrito the size of a small baby.
Larabars
No matter what your diet is, Larabars are probably compliant. They're gluten free, dairy free, vegan, paleo, and whole30 compliant. That's because they're only made with whole fruits and nuts.
Larabars make great desk snacks because they're small, healthy, non-perishable, and you won't drive your coworkers crazy while crunching on a bag of chips or smelling up the place with a cup of beef noodles.
I recommend the cherry pie flavor because it's a little tart and a little sweet and I honestly just love the taste of cherries. But try any flavor you think you might like, all of them are yummy.
Gardein Seven Grain Crispy Tenders

Gardein really came through for me during my early days without meat. They were the first mock meat brand that didn't make me yearn for the real meat version of whatever knockoff I was eating.
Vegan or not, Gardein mock meats are just truly good food. The tenders are moist and the breading is perfect. My favorite part is the oats in the breading.
Pro tip: If you're not trying to be super healthy, pan fry them. It's amazing.
Swapples
Ok yes, waffles are already vegan. So we don't need a vegan alternative to waffles. But this list is underrated vegan food, not underrated vegan alternatives. So Swapples definitely still qualify ok?
Swapples are frozen waffles made from six ingredients or less. All six ingredients are fruits and vegetables, making them vegan, vegetarian, gluten free, grain free, dairy free, paleo, and whole30 compliant.
Basically anyone with any diet can eat them because they're a salad in waffle form. Except they don't taste like salad. They're phenomenal and so dense that I fill up from just one.
Black Bean Burgers
I used to eat black bean burgers pretty often before I went veg.
(But I also wasn't scared off by food just because it had a vegetarian or vegan label.)
I'm not here to compare black bean burgers to beef burgers. I consider them to be two completely different food items. Black bean burgers are perfect when you're looking for something hearty but healthy.
Next time you're grabbing a healthy lunch, instead of a salad try a bean burger. You might realize they deserve a permanent place in your lunch rotation.
Whole Food's Fresh Ground Honey Roasted Peanut Butter
I used to think that people who bought the Whole Foods' peanut butter that you grind yourself in the store were just looking for the attention that the loud grinder draws. Until I tried the honey roasted peanut butter. I've haven't been the same person since.
Yes, it looks like soft serve doo doo when it comes out of the machine, but it tastes like heaven and I honestly hurt for people who I see buy pre-packed PB because they don't understand the joy they are missing out on.
Upton's Naturals BBQ Jackfruit
Jackfruit is a fruit that strangely (amazingly?) has the same texture as pulled pork. It also has a pretty neutral flavor, so it just takes on the flavor of whatever it's cooked in. This makes jackfruit a great substitute for BBQ pulled pork.
But Upton's BBQ Jackfruit is so tasty, it shouldn't just be reserved for those who can't have real pulled pork. Meaty-eatys should try it too.
The jackfruit pieces are a little bigger than normal pulled pork pieces and the sauce is pretty spicy. And since it's just fruit, it cooks in almost no time. Which is perfect for anyone as hungry and lazy as me.
Trader Joe's Tofu Spring Rolls
I probably only like these because of the peanut sauce, tbh.
.
For more Vegan/Vegetarian and environmental related posts, check out Kristin's blog at https://wastelessthinking.com