If you're into podcasts and/or diverse content creators and haven't tuned in to The Apartment with Asif and Baluch , you played yourself. It's garnered over 50k subscribers on Youtube alone and featured some of the biggest creative minds. Stop playing yourself and read this article – then subscribe to the series:
Asif and Ali are both incredibly successful
Even more importantly, they are really nice guys as well. Asif Ali is a hysterical stand-up comedian and actor; he currently stars as Pack on Wrecked on TBS. Ali Baluch is a producer for MTV's Ridiculousness and a renowned filmmaker: you "may" know his work producing content for Youtube star Yousef Erakat (fouseyTUBE)! They produce the podcast with the help of Sumair Khan and Imran J. Khan, who made the Ali Minhaj videos with Hasan Minhaj that I grew up on.
The Apartment has been in the works conceptually for a couple of years
In 2015, Ali Baluch delved deep into the world of podcasts. He became a fan of the style and tried implementing it into Mornings with Fousey, but it was not going in the direction he had hoped. Early in 2016, he resolved to create his own podcast that would develop insightful conversations, providing value to the listeners. Baluch missed the visual aspect of video and film when he listened to his favorite podcasts, so he decided to video record it so that the viewers could see what was really going on. Asif and Ali teamed up, and the rest is history!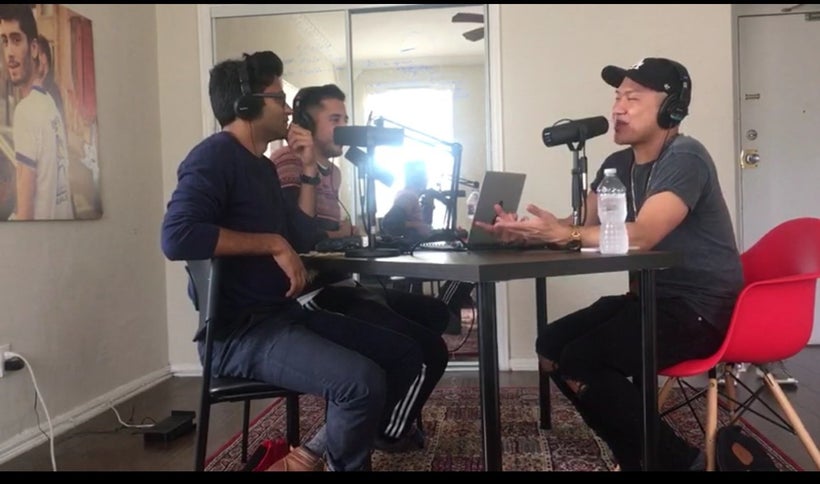 Their podcast highlights diverse content creators
"Kids need heroes who look like them", Baluch tells me. As such, the duo wanted to create a platform to highlight diverse content creators and help them tell their story to the world. The Apartment tackles issues such as bullying and racism, issues relatable to almost every minority youth. More importantly, the conversation is focused on what can be done to ameliorate these situations. It is easy to feel powerless, but empowering change-makers and diverse content creators uplifts Asif and Ali and provides meaning to their work.
The Apartment inspired me to create the #OnTheRise series, and Asif and Ali continue to inspire me to achieve my dreams with every piece of content they create. I'm sure I'm not alone in that feeling!
The Apartment has hosted many distinguished guests
Both Asif and Ali have made friends over the years with content creators in Los Angeles. They reached out, and many of these individuals agreed to take part in the podcast. To date, they've hosted Hasan Minhaj, JusReign, fouseyTUBE and many more amazing personalities. Asif and Ali have a beautiful style of creating and sustaining vibrant conversation, and it is truly amazing how substantive these interviews are!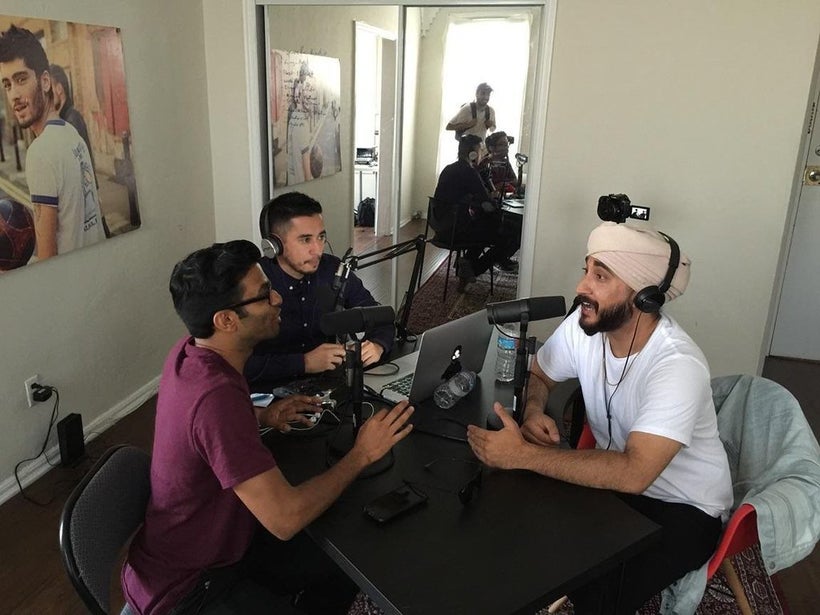 They have big plans for 2018
Asif, Ali and Sumair recently met to discuss the future of The Apartment, and they have some great content on the way. In 2018, they hope to post more regularly, and perhaps even bring back the live podcast with an audience present (please do)! Also, they plan on branching out from Youtube creators to other fields, such as academia and entertainment.
Regardless of where they take the podcast, they will remain OGs in the creative Brown community. Creators of color are finally getting the recognition they deserve, and these two are a big part of that progress. Asif and Ali are paving the way for us right now, and I could not be more thankful and proud.
They are certainly #OnTheRise!