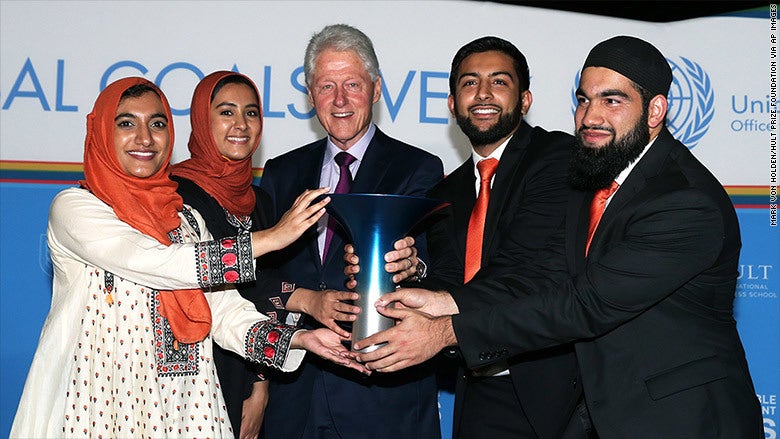 Millions of refugees around the world have little to no access to transportation that would allow them to secure work and rebuild their lives. This edition of #OnTheRise, I spoke with Roshni Rides, a novel rickshaw sharing program that has garnered international recognition and received over $1 million dollars in funding. Read more about them below:
They have a history of success in working with each other
While they all knew of each other through the Muslim community at Rutgers, Gia Farooqi, Hanaa Lakhani, Hasan Usmani and Moneeb Mian first truly got to know each other when they took a class in financial management together. At the Rutgers Business school, the group had the opportunity to participate in case studies: companies came to the school and presented prototypical cases, inviting the students to create novel solutions their problems. The team competed and ultimately won first place in CH Robinson's case study competition, and went back to back the next year by winning the top prize in Target's case study contest. Along the way, they became close friends!
The first phase of the competition was held at Rutgers
The team was introduced to the Hult Prize by the campus director at Rutgers who was a fellow member in their community. When they learned in October 2016 that the prompt was to be "restoring dignity to refugees", an issue of importance to them all, they were all in. They began developing Nur Bikes , a social venture centered around a bike sharing program in Jordan. This concept would fulfill two objective at once: it would allow refugees to travel long distances while also being environmentally sustainable. Ultimately, they won first place at Rutgers in December 2016!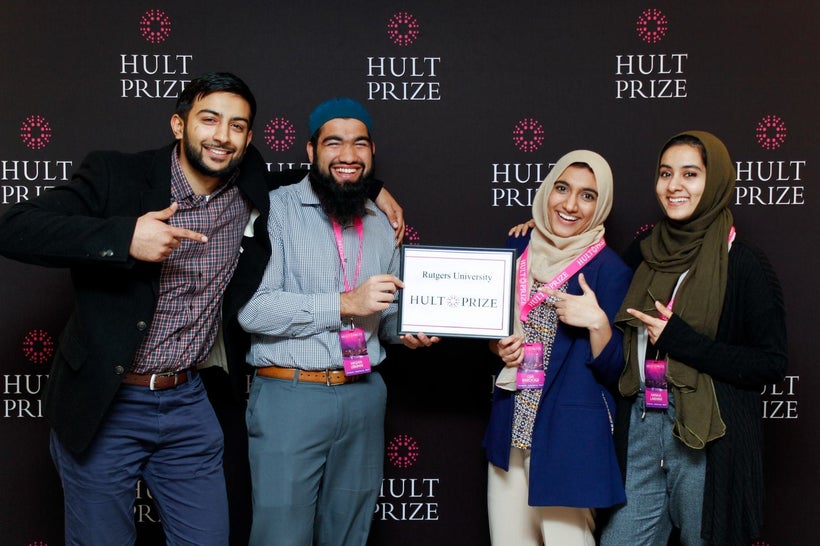 However, they needed to adapt their idea ASAP
While they won the campus level competition in December, they received feedback that – although it was a great idea – Nur Bikes was not really feasible. For one, they didn't have many contacts on the ground in Jordan, so implementing their idea would be extremely difficult. They soon realized that they could make a much more profound impact in Pakistan, as they are all Pakistani-American. What better way to give back to the community that had given them so much! The Roshni team thus decided to focus on creating a rickshaw ridesharing service in Pakistan for refugees. "Transportation is a great enabler", Hanaa tells me, and they wanted to enable refugees to travel to the city for work and leisure as easily as possible. In March 2017, the rebranded Roshni Rides team won first place at the regional level, making them among the top six teams in the whole world!
The team had a challenging summer in front of them
They knew they had to develop a prototype to show to the judges at the final presentation and began crowdfunding to finance such an endeavor. Due to the immense support of the community, the Roshni team was able to garner over $30k in funds between March and April alone! These funds allowed the team to head to Pakistan over the summer. Two days after they graduated, Hasan and Moneeb took off for around three months in Pakistan, using these funds to create a pilot program in Orangi Town. In this embryonic phase, they utilized 3 rickshaws and hired 2 managers to facilitate the venture.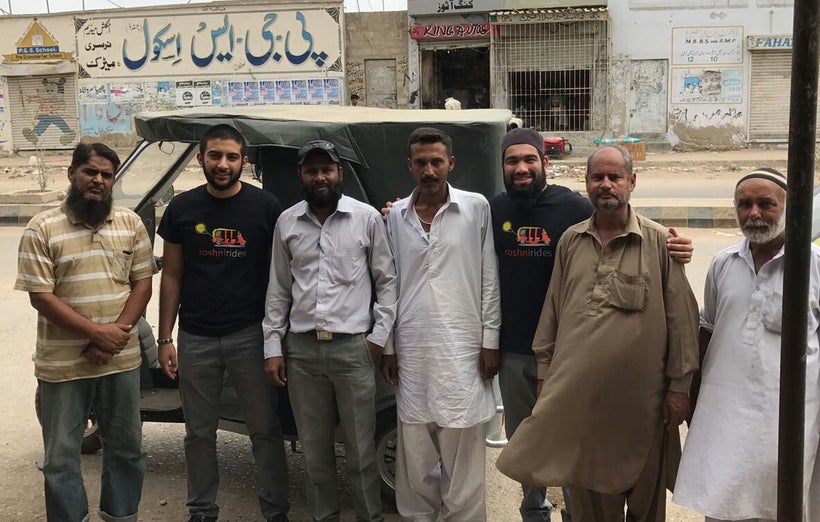 Gia and Hanaa returned early from Pakistan to spend the summer in Boston with an accelerator held for Hult Prize finalists. In what they describe as "a huge blessing", they learned directly from top CEO and social entrepreneurs. This accelerator helped the Roshni team really hone in their endeavor and ensured that they created a feasible, scalable model for the final presentation.
The finals were now upon them
September came, and with it came the final stage of the Hult Prize held at the United Nations in New York City. While they were confident that they had a great idea and a sustainable pilot to match, the Roshni team understood that they were going up against the best talent in the whole world. After many nerve wracking presentations and hours of waiting, the results were in:
They had won the grand prize of $1 million in funding!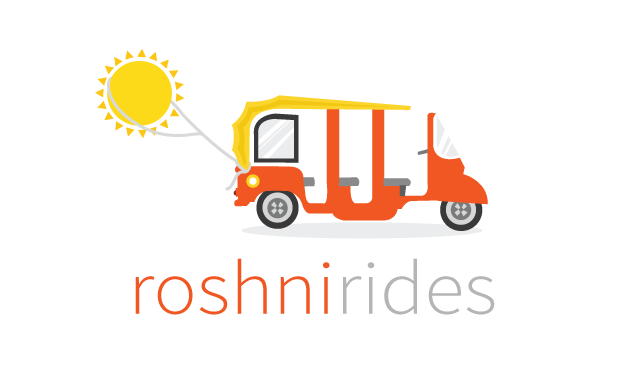 Their sacrifices were well worth it
Gia, Hanaa, Hasan and Moneeb all had job offers and graduate school plans that they put to the side to pursue their dream of Roshni Rides. Hanaa actually left her full-time job and went all into the project. They invested so much time, energy and money, and were now seeing the fruits of their labor materialize in a big way. Throughout it all, they believed in each other 100% and they all attest to how fulfilling the work is.Hard work pays off!